Library
Loyal Heights Library
Check out all of our BOOOOOOOks!
Lots of spooky tales to tell in the Library this month…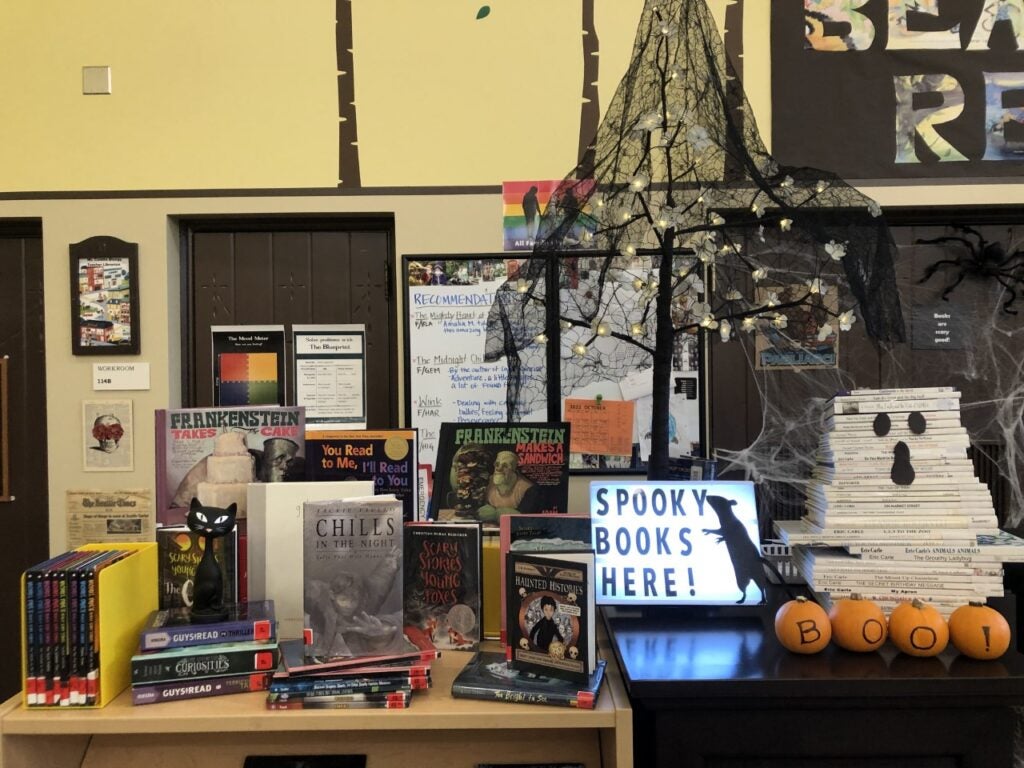 Stuck at HOME?
Don't miss out on learning. Use Library Link from home.
Gain access to all of Seattle Public Library's digital content with LibraryLink. All you need is your Seattle Public Schools student ID number. You can find your individual number by looking at the Source or ask your teacher!
SPS Online Resources
Seattle Public Schools has made so many valuable resources available to its students at school or from home. The entire Microsoft Office 365 suite is available for student use.
This includes: Word, Excel, Power Point, and One Drive for saving/storing files.
Students will be prompted to login with their unique SPS username and password for access.
You will be prompted for a username/password for some resources when not on a district computer. This is not your student's unique login, but a generic login for all SPS students.
The username is: studentsps
The password is: access