Global Reading Challenge
Stay tuned! The 2022 GRC books are TOP SECRET until November 1st! I´ll announce them here.
The GRC is a citywide program that is a collaborative effort between The Seattle Public Library and Seattle Public Schools.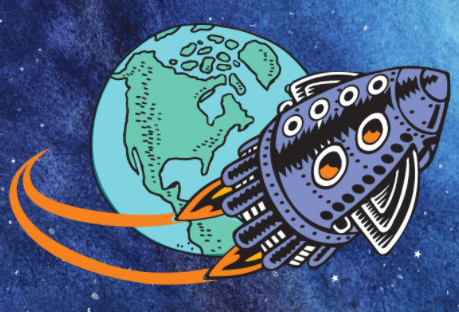 Every year, 4th and 5th graders from Seattle Public Schools participate in this fun team reading challenge presented by The Seattle Public Library and sponsored by Ballard Rotary. In a typical year, students get put on mixed grade level and gender teams, read all 10 books, and then participate in a trivia-style competition against other LH teams. This year's program will look a lot different. It is being developed as we go along but at its core this program:
Promotes a love of reading
Introduces kids to diverse viewpoints
Helps kids retain more of what they read
Fosters group activities and teamwork
Here is a video of a mock GRC so you can hear the rules and see what it's usually like.
You can find more information about the program on the SPL Global Reading Challenge site.