Save the Date! 2023 LHPTA Auction
Posted:
Date: Saturday, March 25th, 5 – 11 pm.
Place: Sunset Bay Lodge at the Ballard Elks
"Come Sail Away"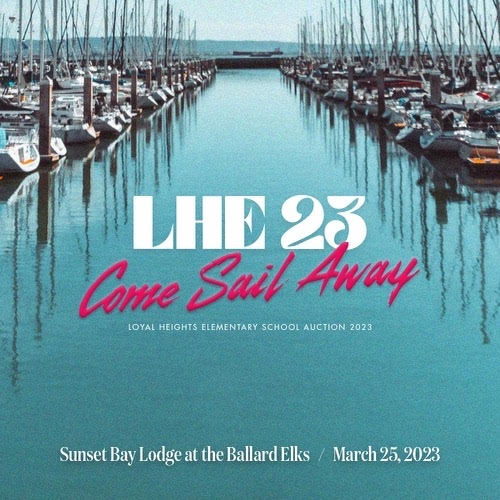 Please mark your calendars for our annual PTA Auction, our largest fundraising event of the year! We invite you to "Come Sail Away" with us as we embark on a breezy, yacht rock themed evening complete with dinner, live auction and (NEW this year) an after party featuring live music from Seattle's premiere cover band, The Sunset Grooves. Tickets go on sale in early February and invitations will be sent home in kid mail. 

Seeking Donations
We are always looking for auction donations (i.e. items, trips, tickets, experiences and gift cards). If you have a donation you'd like to give or any business connections for sponsorship, please complete the online procurement form or contact auction co-chairs Ally Magnano and Jessie Hammer. 

Our committee is in full planning mode and we are excited to put on a fun and spirited event this year to support our beloved kids, teachers and staff. Stay tuned for regular updates and a sneak peek at auction items coming soon!